Our Story
MODMASK. So comfortable you'll forget you're wearing it.
Founding Story
We've all been there. That dreaded moment when you have to put on your mask.
A mask that's damp with sweat and clinging to your face within minutes. A mask that puts pressure on certain areas of your face until they begin to ache. A mask that's so stuffy it feels increasingly difficult to breathe.
As mask-wearing became a part of daily life during the Covid-19 crisis, our founder, Maryam Garg, rejected the idea that discomfort had to become a lifestyle. Instead, she envisioned a mask that could provide effective protection without asking you to sacrifice comfort or your sense of style.
Out of that vision, MODMASK was born. A wholly female-owned and led company, we're comfort-inspired, community-minded, and eco-friendly.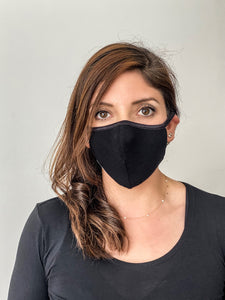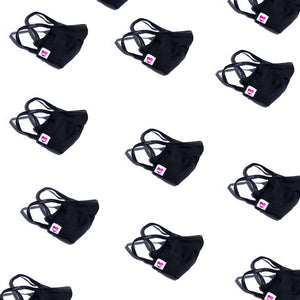 Our Value Prop
Being kind to each other is extremely important to us. But we also want to take that a step further and be kind to our environment.
Crafted from beechwood trees, Micro Modal is coveted by high-quality athletic brands because of its silkiness, moisture-wicking abilities, breathability, and unique antimicrobial properties. Micro Modal's durability also enables our masks to be washed over 100 times while retaining their original silkiness and fit, making the purchase of a reusable MODMASK an investment in the future of both our landfills and your wallet.
Our Core
We're about community. Period.
In an effort to revive our economy, all of our masks are made in Southern California from fabric to finish. We not only start with our community but we also end with it. For every purchase, MODMASK donates one mask to our front-line heroes — our postal workers, our grocery store employees, port and shipping employees, nurses, clinics, as well as childcare teachers.
Now that you know what inspired us, we'd love to hear what inspires you. At MODMASK, we want to enable you to live a life you love, and feel confident and comfortable while doing it.
Email us a picture of yourself wearing your MODMASK while doing something you're passionate about, and we'd love to feature you here!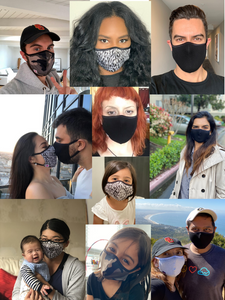 Join the ever-growing community of people choosing MODMASK today.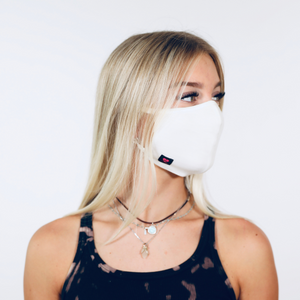 What's the Secret behind MODMASK?
Micro Modal, too good to be true! Learn more about the benefits of using Micro Modal in our first blog.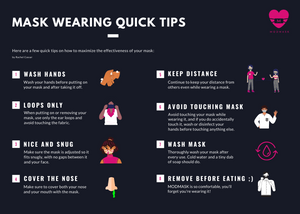 Confused about mask wearing guidelines? Here are the top eight tips to increase the effectiveness of wearing your mask
If you're the average person, you're probably confused. So many conflicting opinions. So many sources that say opposing things.
In an effort to make sense of all the mixed messages, we did a bit of research ourselves and want to share with you some of what we've learned.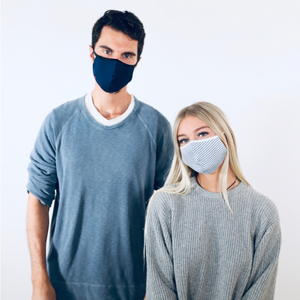 The New Normal: Masks as Part of a Post-Pandemic Future
Six months ago, seeing someone wearing a mask in a supermarket would have been an unusual sight. Today, amidst the Covid-19 pandemic, seeing someone without one is. Though mask-wearing has become a pretty commonplace practice in other cultures, under regular circumstances it is still widely viewed as taboo by most Americans. However, here at MODMASK, we believe that the Covid-19 pandemic may be a turning point in the cultural attitude towards mask-wearing in America.